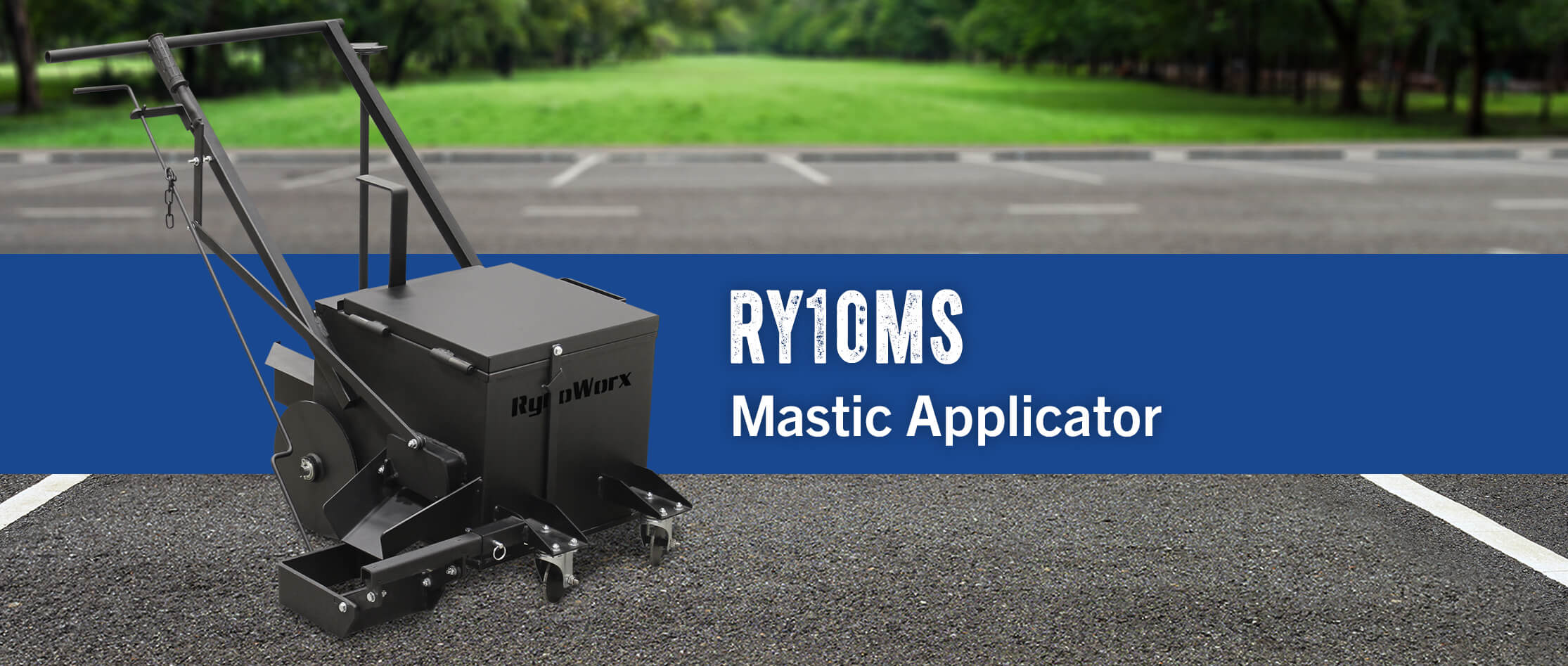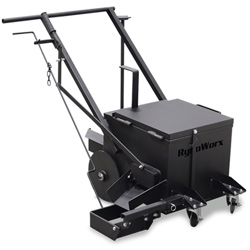 Model:
RY10MS
Version:
RA-MLT-0011
Published:
08/05/2020
RY10MS Mastic Applicator
 The RY10MS was designed to load, dispense and maintain  hot material directly from skid mounted or trailer mastic kettles.
A slanted, ultra-low-profile design allows you to confidently load mastic material from either the front or right side of the kettle.
Material flow is carefully controlled through a large, rectangular gate valve which places hot material near the centre of an easy-to-swap ultra-heavy duty 8″ square steel shoe.
Specifications
Fluid Capacity
10 US Gallons
Kettle Steel Thickness
14 Gauge
Kettle Loading Height
17.5″
Empty Weight
139 lbs / 63.2 kg
Max Capacity Weight
237 lbs / 107.7 kg
Fuel Type
Propane
Max Fuel Pressure
30 psi
Burner Type
150,000 BTU/hr Heating Torch
Valve Type
5-1/2″ x 2-1/2″ Gate Valve
Agitation Type
Manual